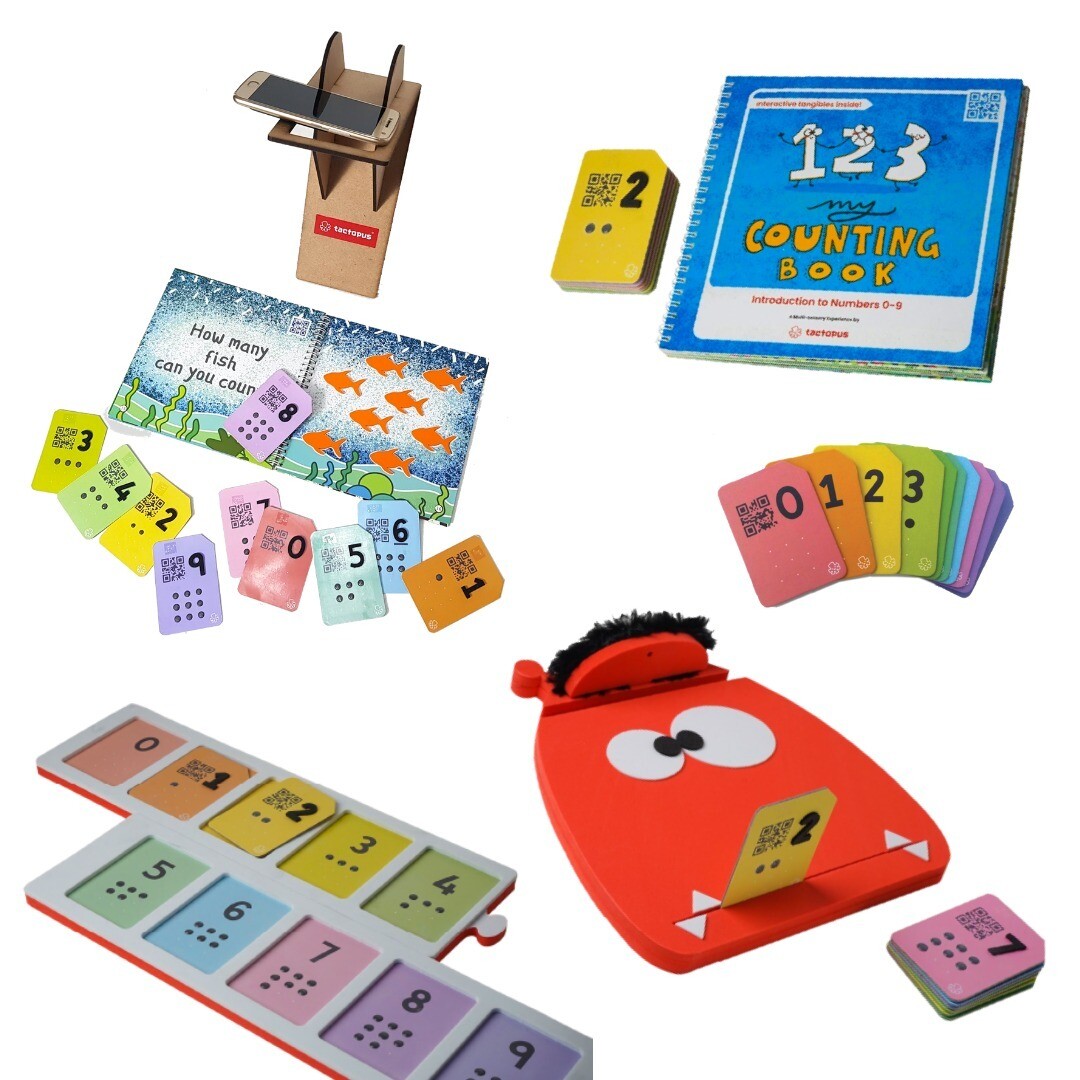 Math Starter Kit
SKU TA_GA_026
Product Details
So, we've put together your favourite math products!
This summer, learn and practice all about numbers: counting, digit recognition, number names, single and double-digit numbers, comparisons, and also some addition and subtraction!
The colourful and textured cards, books and games talk to your child, and engage them in fun-filled learning! So whether your child is staying at home this season, or venturing back out to school, this is a kit they'd love to play with, and showing off.

Contains:
Save this product for later