Phone Stand
TA_AC_001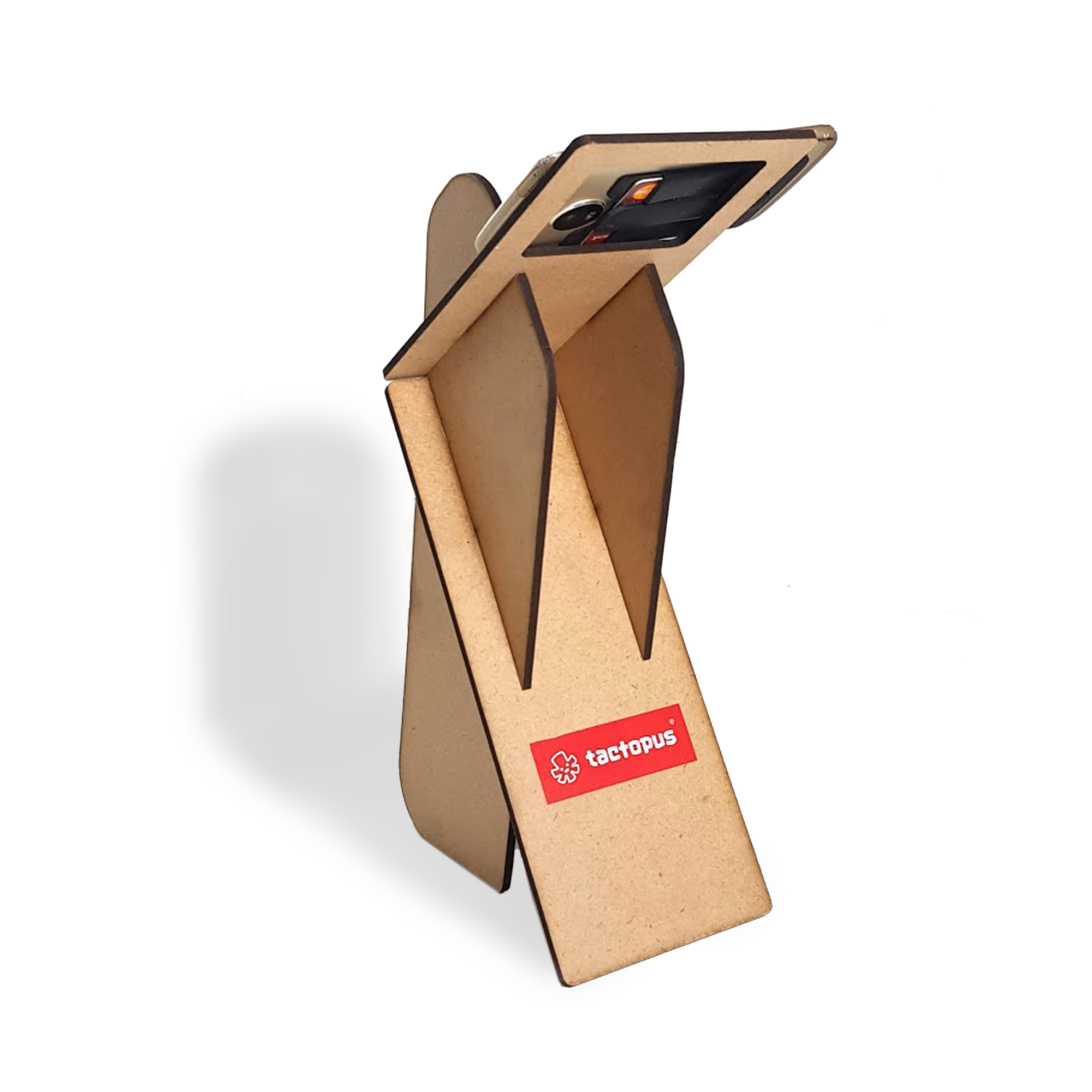 Launch the app, place your phone on this stand, and launch into the Tactopus experience!
Works with most phones and small tablets. Can be self assembled, packs flat and easy to transport.
Contains: 4 pieces that can be assembled to make the stand.

Holds mobile phone at the perfect height and angle to allow un-interrupted engagement with the Tactopus products. Frees parent's from having to hold a phone, allowing both the parent and child to focus on the learning.
A gift? Add your message 🙂