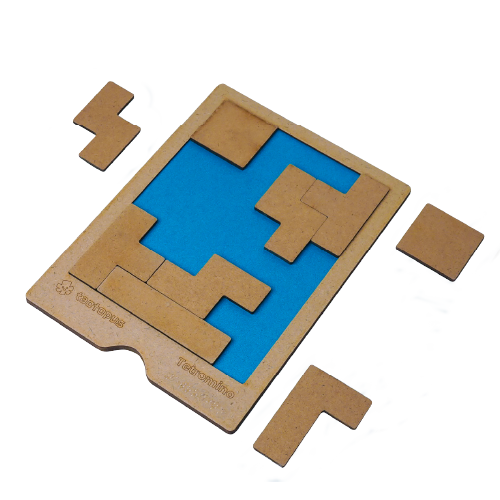 Tetromino Puzzle Board
SKU TA_GA_003_ANY
Product Details
Tetromino Puzzle board. A physical board for the age-old favourite game 🙂
Tetris is a leisure game/activity which helps your kids in honing their skills in spatial reasoning, shape recognition, size comparison, pattern replication, and independent problem solving. It's self-engaging and gets your brain working faster and smarter!

Contains: 1 board + 12 game pieces
Available in multiple colours.
Learning Objectives:
Spatial orientation, arrangements and strategic thinking

How to Use:
There are 12 tetris shapes. On the board, there is a large rectangular depression. The task is to put all 12 shapes into the depression such that they all fit in. There are only 3 ways to do this precisely, but a hundred ways to try and try again until everything fits well together.

Save this product for later