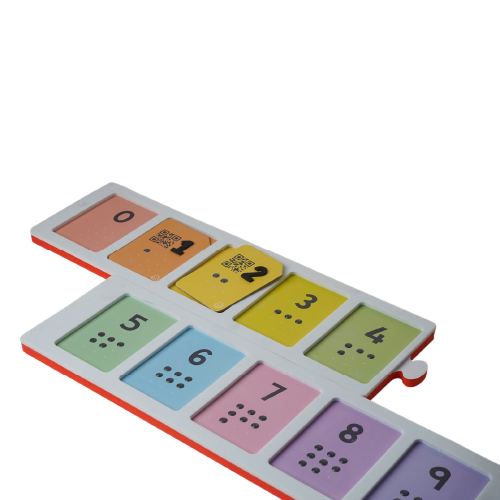 The Great Number Line
SKU TA_GA_007_GNL
Product Details
Hands on learning experiences.
Break the conventions and get this tactile number line to teach your kids!
Learning Objective
-To understand the order and sequence of numbers, evaluate and differentiate the value of each number
It helps your kid to understand the number line, what's order, greater and smaller numbers, before, after and between numbers too.
Contains
-2 Boards that can be joined
-1 Deck of Number Cards

It's incorporated with number glyphs and tactile number dots, enabling faster matching of numbers and more learning.
Fun way of engaging teacher-led sensory learning to reinforce the concept of numbers.
It supports mutual and team learning.
Save this product for later