Interactive, Multi-sensory, and loved by children!
What makes you special? Animal Sounds and more
TA_IB_001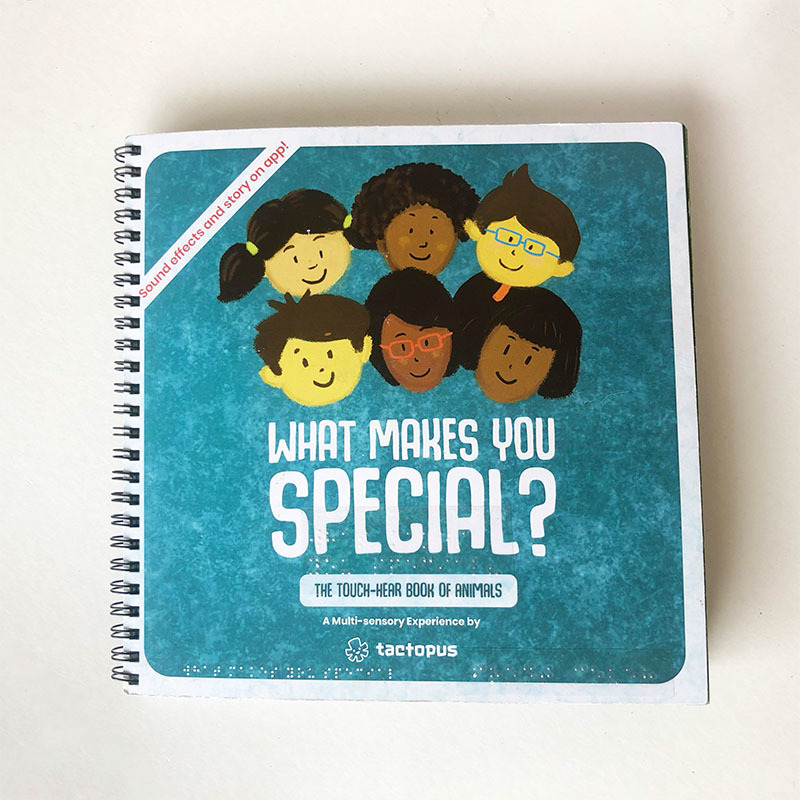 A delightful read, with vibrant illustrations, that reminds readers of what truly makes each of us special.

Learning objectives:
- Animal names, forms and sounds
- A little extra information about these animals!
- English read along
Contains: 1 book - 9 pages
(Tiger, Whale, Canary, Elephant, Bee, Frog, Turtle, Giraffe, and Human child)
Accessibility features for children with vision impairment - audio descriptions for image, textured tactile animals, brailed animal names.

--
Adapted from the StoryWeaver book "what makes you special".
(What Makes You Special was first written for Hachette India and published in their magazine Toot, in December 2011.)




Made interactive with Tactopus app?:Yes!
Best experienced using
The Tactopus Stand (500)
A gift? Add your message 🙂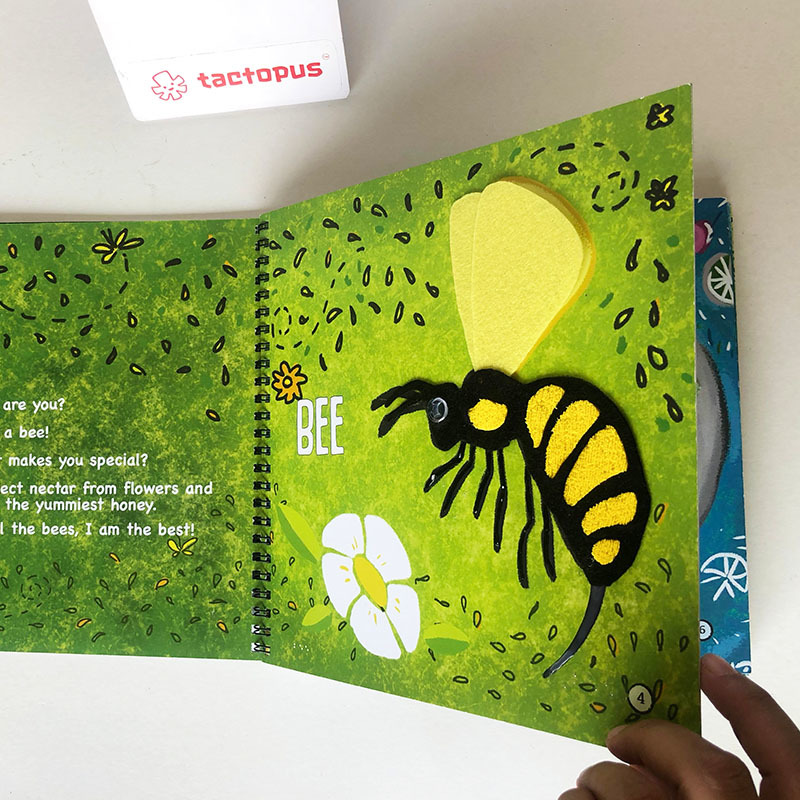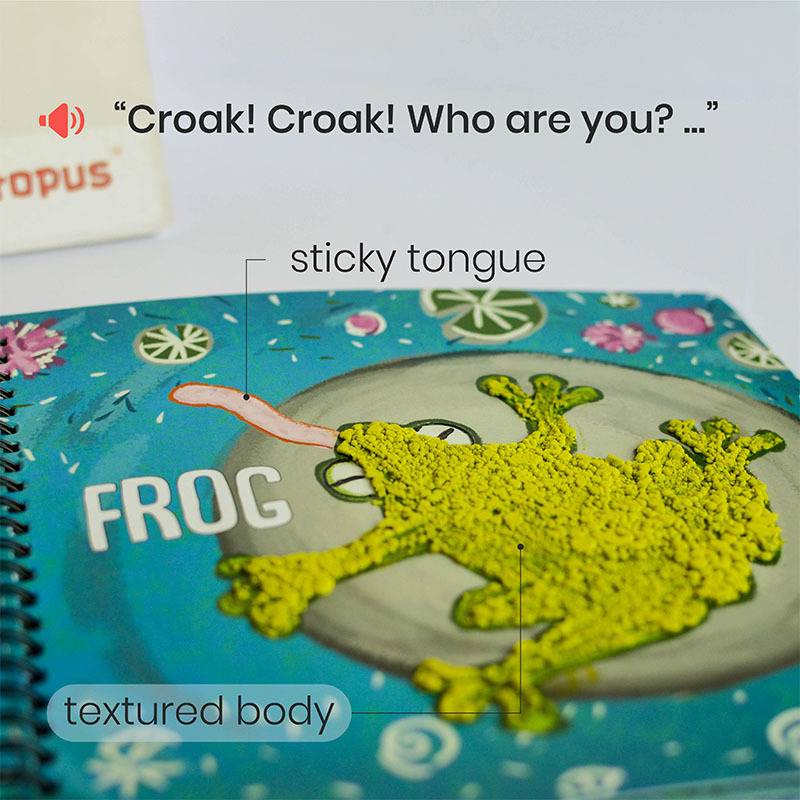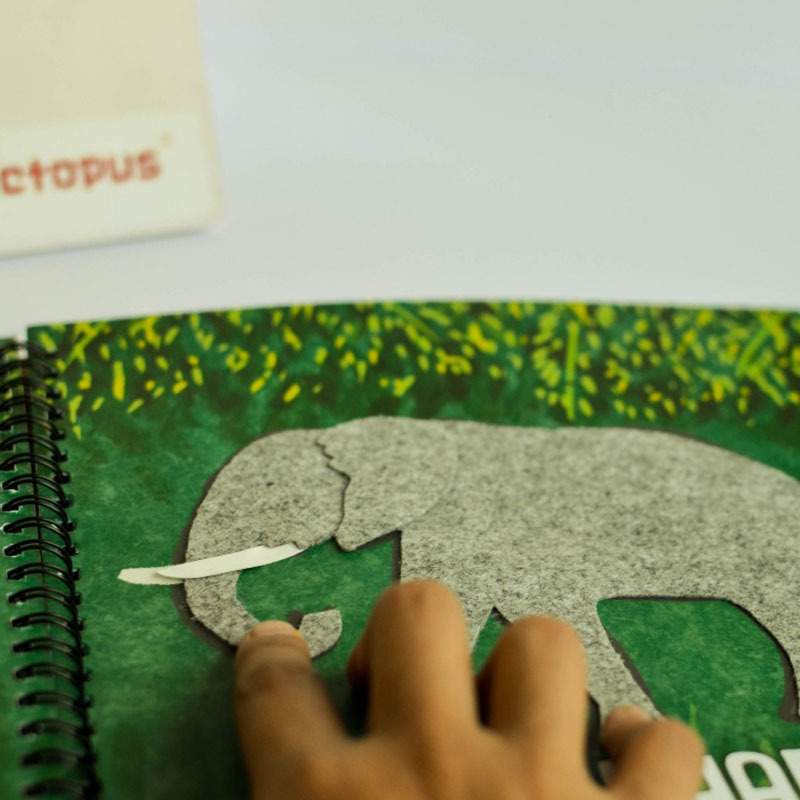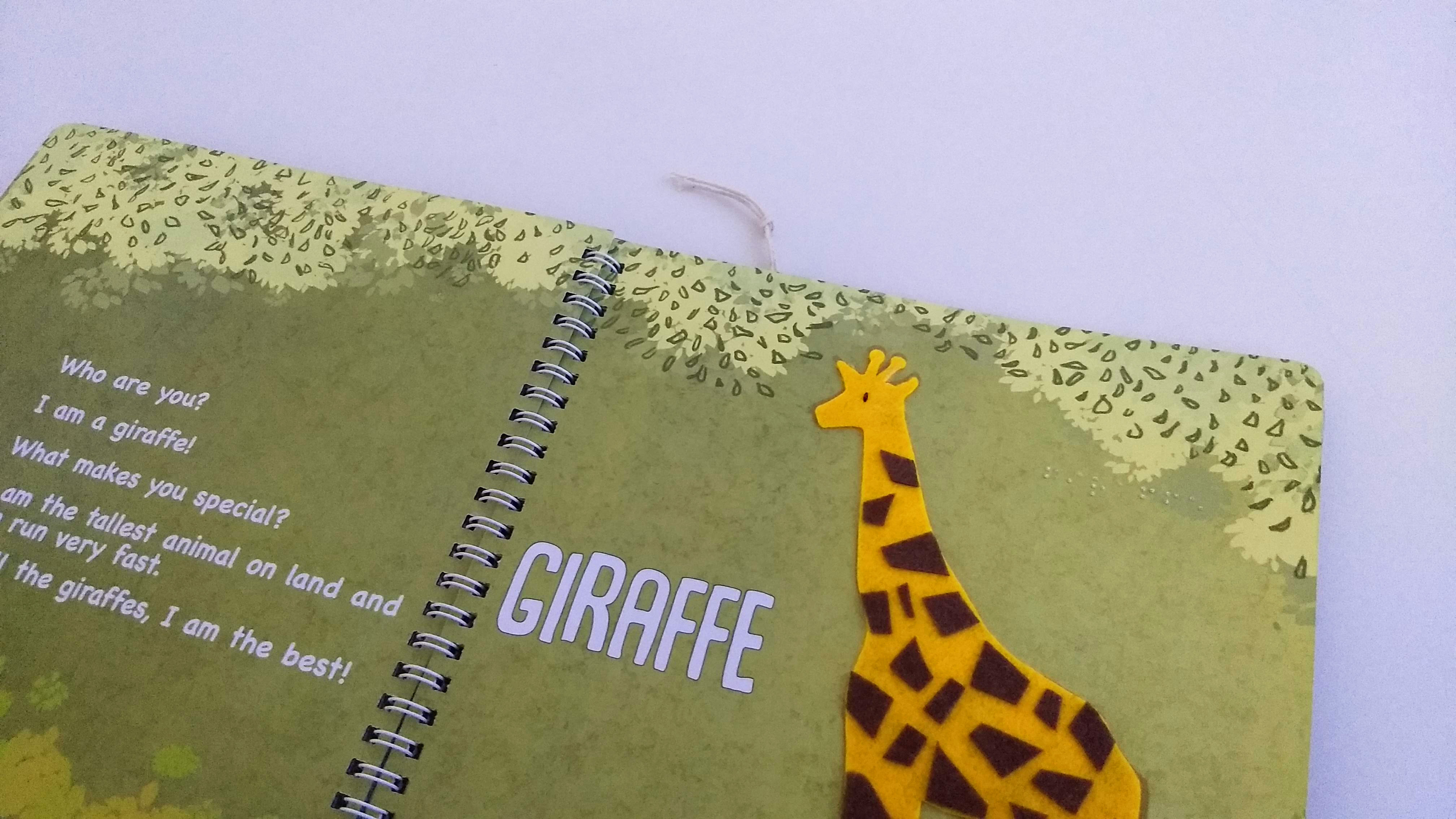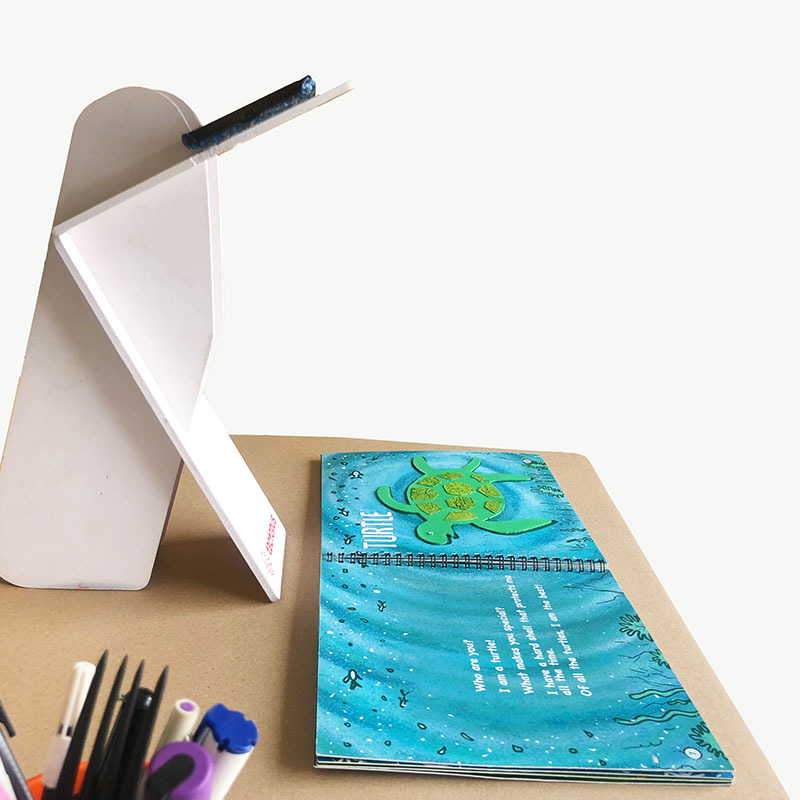 Shipping
Free shipping across India on orders above ₹600
Institutional/Bulk Orders
For orders of quantities greater than 10 units, please write to us at hello@tactopus.com with your choice of product(s), shipping address, and any specific requirements.
Ordering from outside India?
International orders are processed manually; please write to us at hello@tactopus.com with your choice of product(s) and your specific requirements if any.
Sponsor A Blind School
All our products are accessible to students who are blind or visually impaired. If you'd like us to donate a product, please add the product(s) of your choice to the cart. Just before making the payment, mention "for donation" under "Order Notes". We'll ensure the books reach a child who needs them!
Gift