What makes you special? Animal Sounds and more
TA_IB_001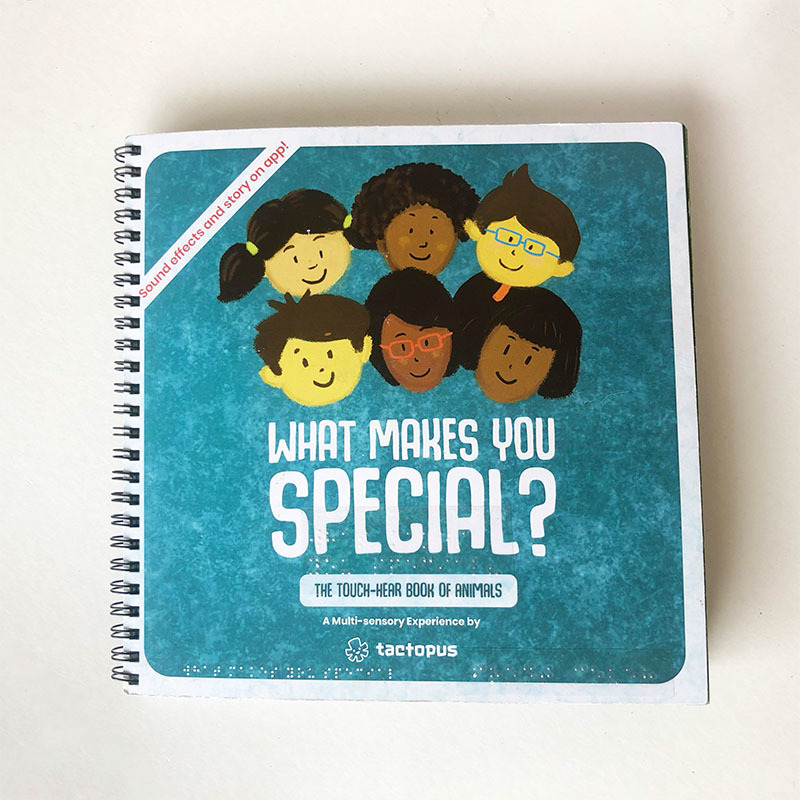 A delightful read, with vibrant illustrations, that reminds readers of what truly makes each of us special.

Learning objectives:
- Animal names, forms and sounds
- A little extra information about these animals!
- English read along
Contains: 1 book - 9 pages
(Tiger, Whale, Canary, Elephant, Bee, Frog, Turtle, Giraffe, and Human child)
Accessibility features for children with vision impairment - audio descriptions for image, textured tactile animals, brailed animal names.

--
Adapted from the StoryWeaver book "what makes you special".
(What Makes You Special was first written for Hachette India and published in their magazine Toot, in December 2011.)




Made interactive with Tactopus app?:Yes!
Best experienced using
The Tactopus Stand (500)
A gift? Add your message 🙂